Accreditation • Coaching • Connection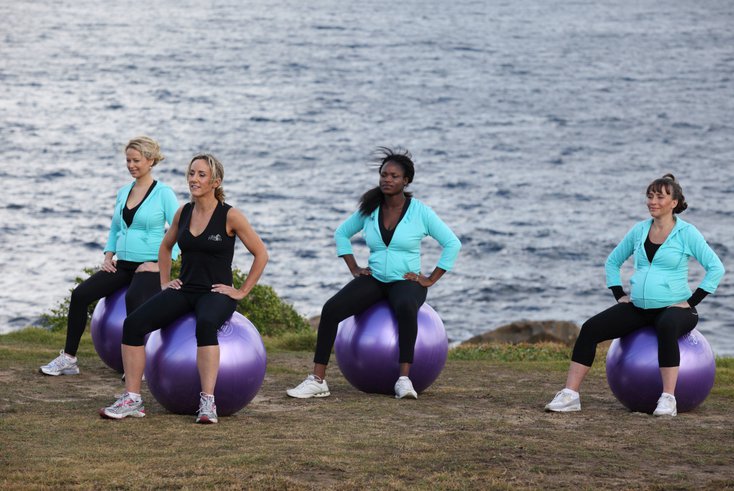 Fitmum Accreditation Programs for Fitness Professionals
Education programs for personal  trainers interested in pregnancy and post-natal fitness training. Fitmum trainers learn all the important physical and emotional considerations when writing programs for women during pregnancy, post-natal and as busy mums.
Fitmum pregnancy and post-natal courses have been running since 2000 with our original Fitmum DVD and now Fitmum have partnered with a physiotherapist to ensure you have all the latest information and research on training safely during pregnancy and after.

Coaching & Healing Sessions for New Mums
It can take time to adjust to your new role as a mum and sometimes we need a few pointers from someone outside our world to point us in the right direction.  We help Mums with the "big picture issues" that they find challenging, the big questions they ask themselves, and what they need to think about or do to create an empowered and fulfilling life.
Enquire here for a 15-minute chat with one of our coaches to see if we are the right fit for what you need.

Connecting Fitmums and Trainers
Sign up to receive free online training advice for you to follow at home.
Here's what some of our participants have to say about our Fitmum programs:
Fitmum Accreditation Program
Edwina is extremely knowledgeable and passionate.
Fitmum Accreditation Program
Fantastic, I want to learn more! Inspirational.
Fitmum Pregnancy Program
I love the yoga and pool sessions and it's great to have a program I can do at home which is professionally designed for pregnancy.
Fitmum Pregnancy Program
Eddy has so much knowledge and has such a great spirit. She is compassionate and intelligent and really knows her stuff! I loved following the program for exercise during pregnancy and I would highly recommend her to anyone needing fitness guidance, including those being pregnant or needing to lose the baby weight.
Fitmum Pregnancy Program
As a working mum with 2 kids, I have often found it hard to stick to an exercise regime. I love this program as it's an exercise program for mums. It allows for my busy schedule and gave me different options to choose based on my schedule and I loved the meditation sessions!"
Fitmum Pregnancy & Post-natal Programs
There are numerous sites out there claiming to help Mums get back in shape after having a baby, but not many of them really stack up with the goods. Edwina Griffin is different – she truly knows her stuff.